Weddings and Showers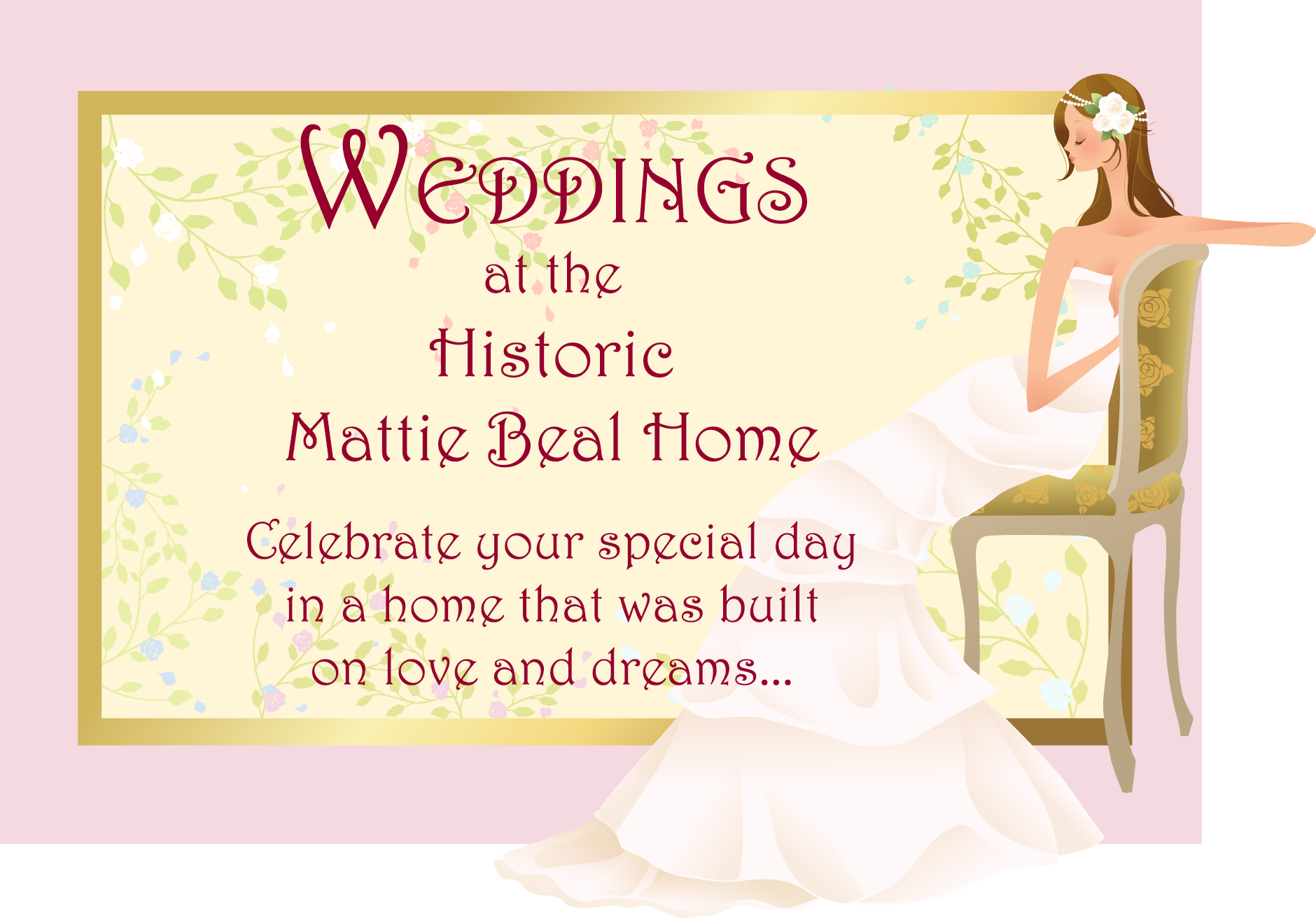 The Historic Mattie Beal Home is the ideal venue for your wedding
or shower with its rich history and majestic ambiance.

The warm and inviting atmosphere inside the Home transports you to an
era where elegance and excellence were the norm.

The Home exterior offers a romantic outdoor setting with many
large trees, seasonal flowers, and enough space for a large tent.

There is easy access for catering, a complete working
kitchen, and off-street parking.




Call for an appointment to discuss your event and discover
how to make your special day one that won't soon be forgotten!
See our Wedding documentation for more information.
Contact us via the form found on our Contact page or call us at (580) 678-3156.